News
News from Bieler+Lang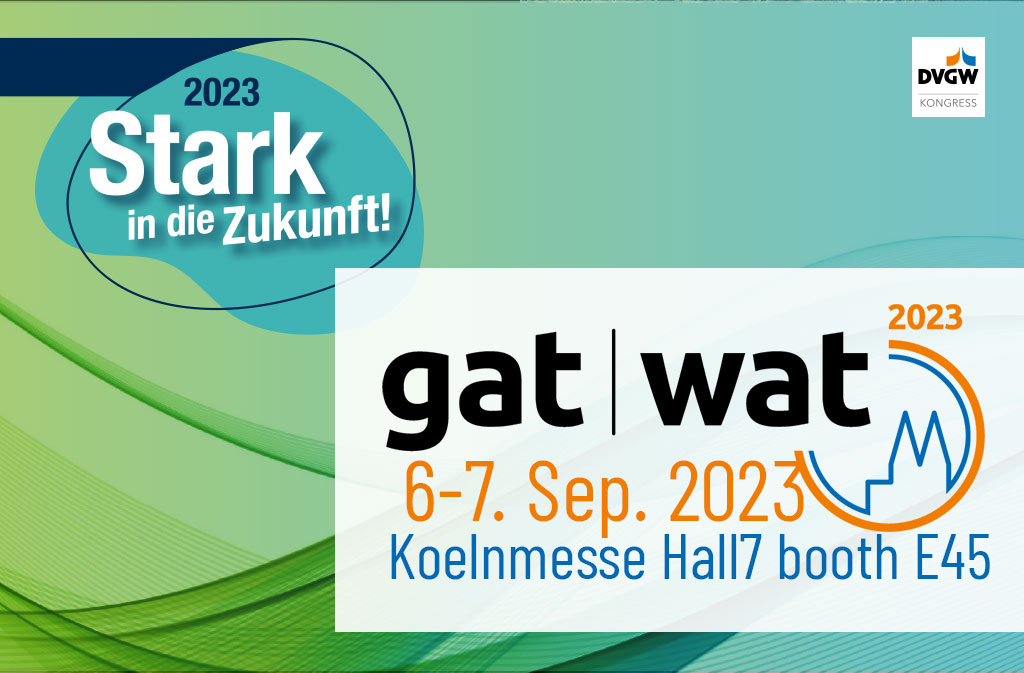 gat | wat 2023
The leading event for the energy and water industry

From 6 to 7 September 2023, gat | wat in Cologne Hall 7 booth E45.
Security of supply, climate protection and resilience are the dominant topics in the energy and water sector. Whether we will become a hydrogen country and thus secure Germany as a business location and significantly reduce CO2 emissions will be decisively decided this year. On the water side, the pressure to adapt to climate change is increasing, and infrastructure systems need to be upgraded and – where necessary – expanded.
The challenges for energy and water supply remain enormous; their complexity continues to increase due to external influences! The good thing is that our industries have proven themselves to be resilient time and again, renewing themselves on their own under high pressure. An important success factor has always been to remain in exchange and to share experiences with each other. The meeting of the industries in Cologne at gat | wat at the invitation of DVGW and bdew is traditionally the outstanding hub for this. You can look forward to a diverse congress program, an extensive lecture program for practitioners as a novelty on the trade fair stage as well as the large exhibition. We have provided sufficient networking opportunities: our national groups will welcome you in the Wirtshaus at the trade fair and we look forward to celebrating the progress we have made together with you at the evening event.
See you in Cologne. Let's fill the motto "Strong into the future" with life together!
.