GMC 8022
Gas measuring computer/Controller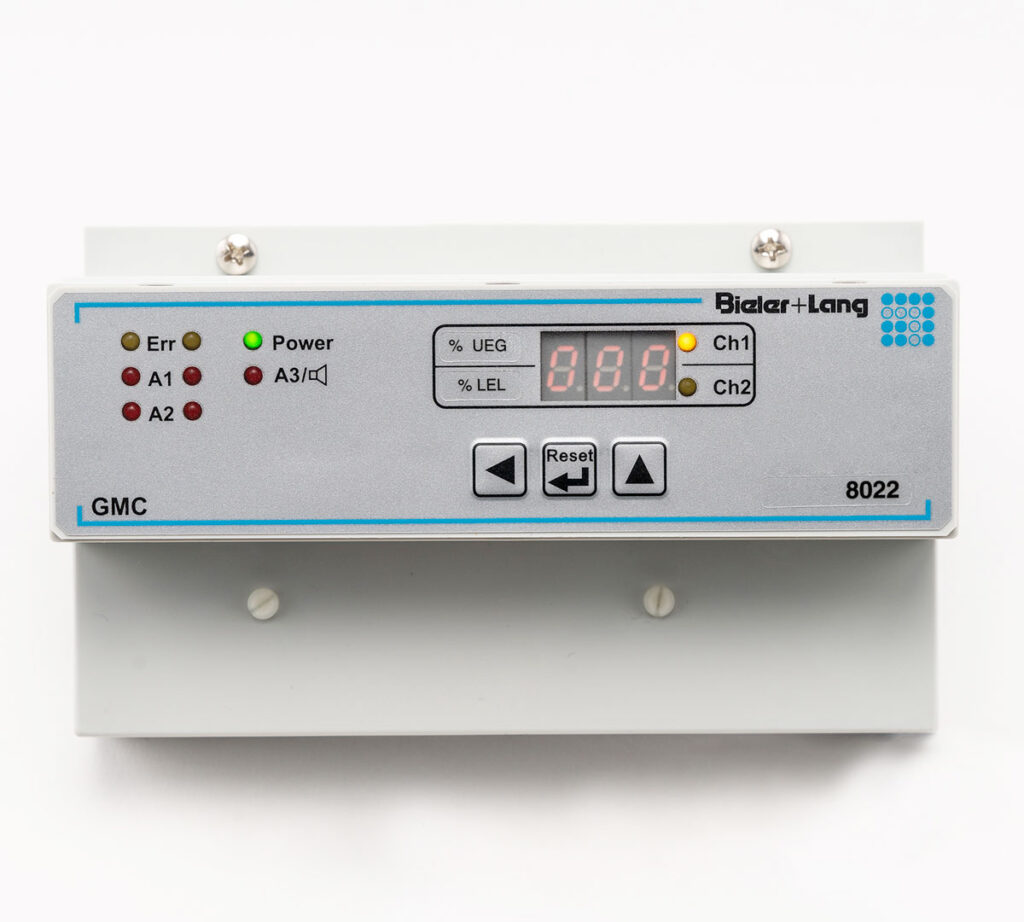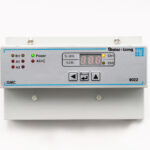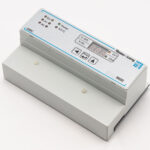 GMC 8022
The GMC 8022 evaluation unit is a gas measuring computer for DIN rail mounting.
In conjunction with up to 2 sensors with 4 to 20 mA signal output, the GMC 8022 is used to display and trigger protective measures.
The GMC 8022 has a measuring function certificate BVS 03 ATEX G007 X.
It is suitable for use in areas of functional safety according to SIL1.
Technical data
up to 2 measuring points
2 Alarm thresholds
Outputs
Alarm 1, 2
Horn
Malfunction
Functional safety according to
SIL 1 and SIL2
Concentration display
Microprocessor technology
Standard field distributor and control cabinet assembly
EC type examination according to RL 2014/34/EU,
Measurement function for combustible gases:
BVS 03 ATEX G007 X
Datasheet
Weitere Auswertegeräte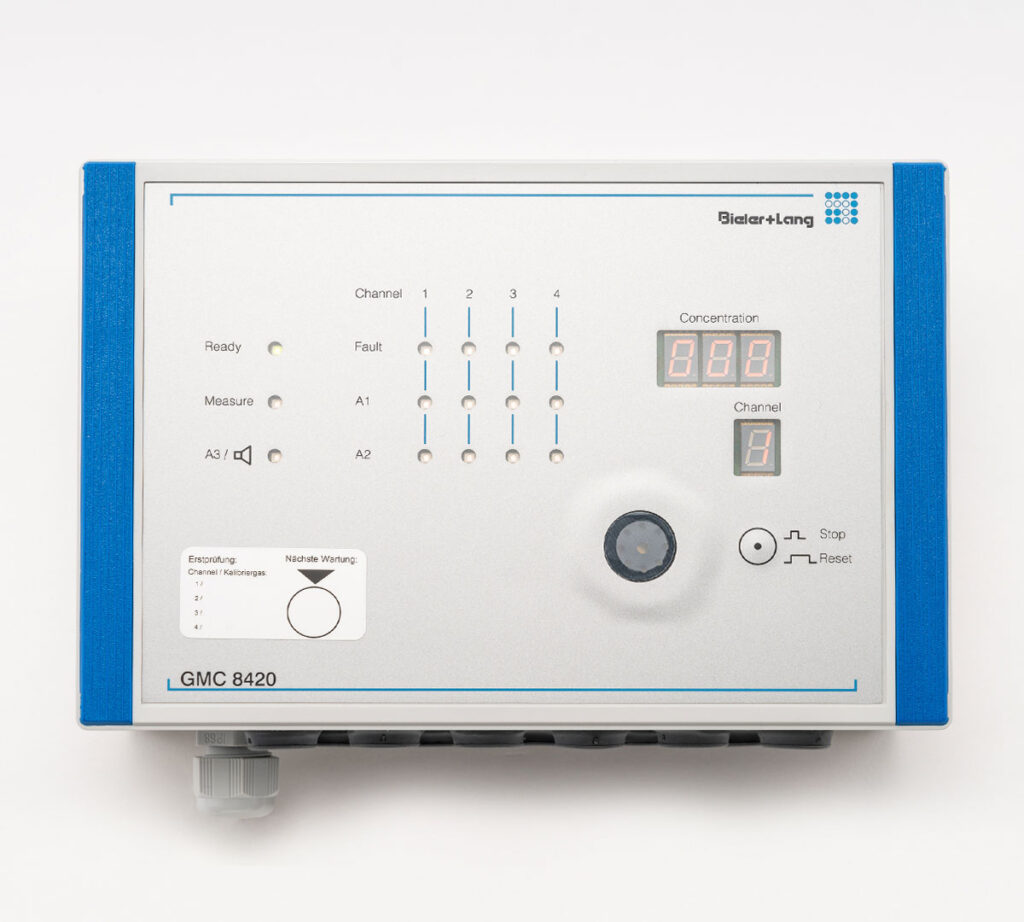 Beim Auswertegerät GMC 8420 handelt es sich um eine komfortables Auswertesystem für die Wandmontage, welches ohne weitere interne Verdrahtung betrieben werden kann.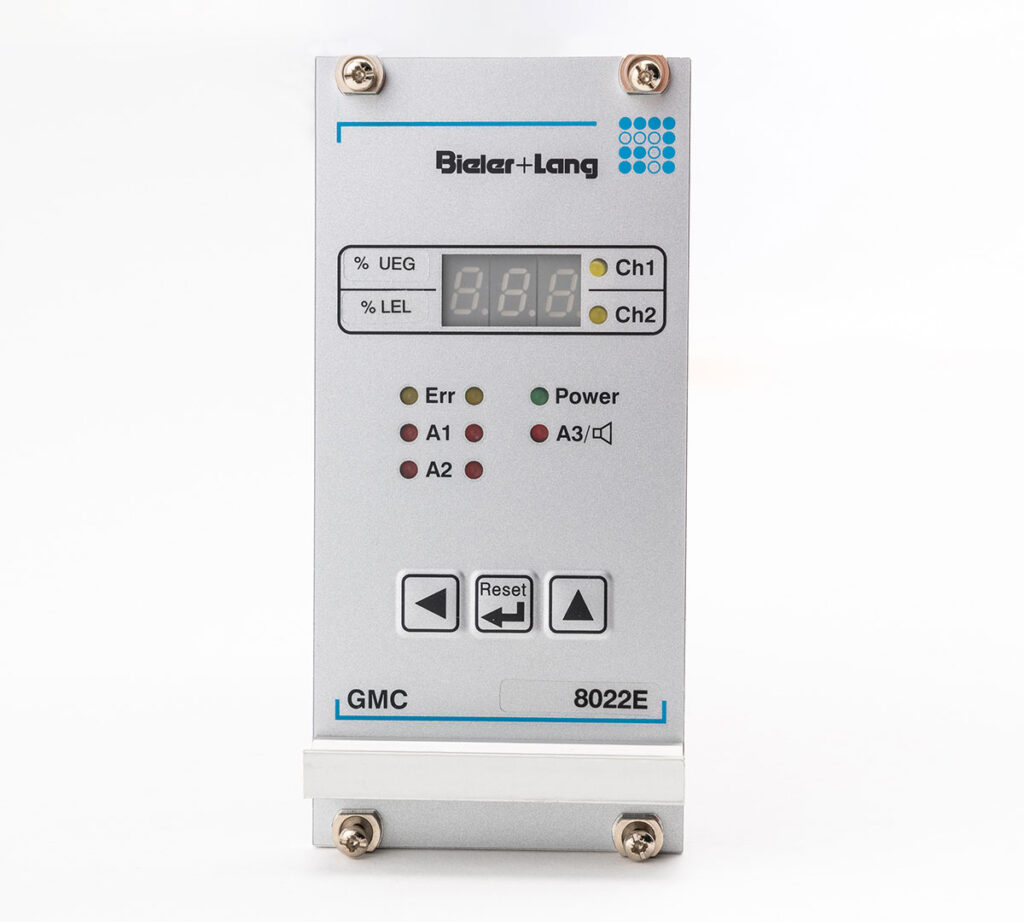 Beim Auswertegerät GMC 8022 E handelt es sich um einen Gasmesscomputer für 19″-Einschubgehäuse.
Service
Safety must be maintained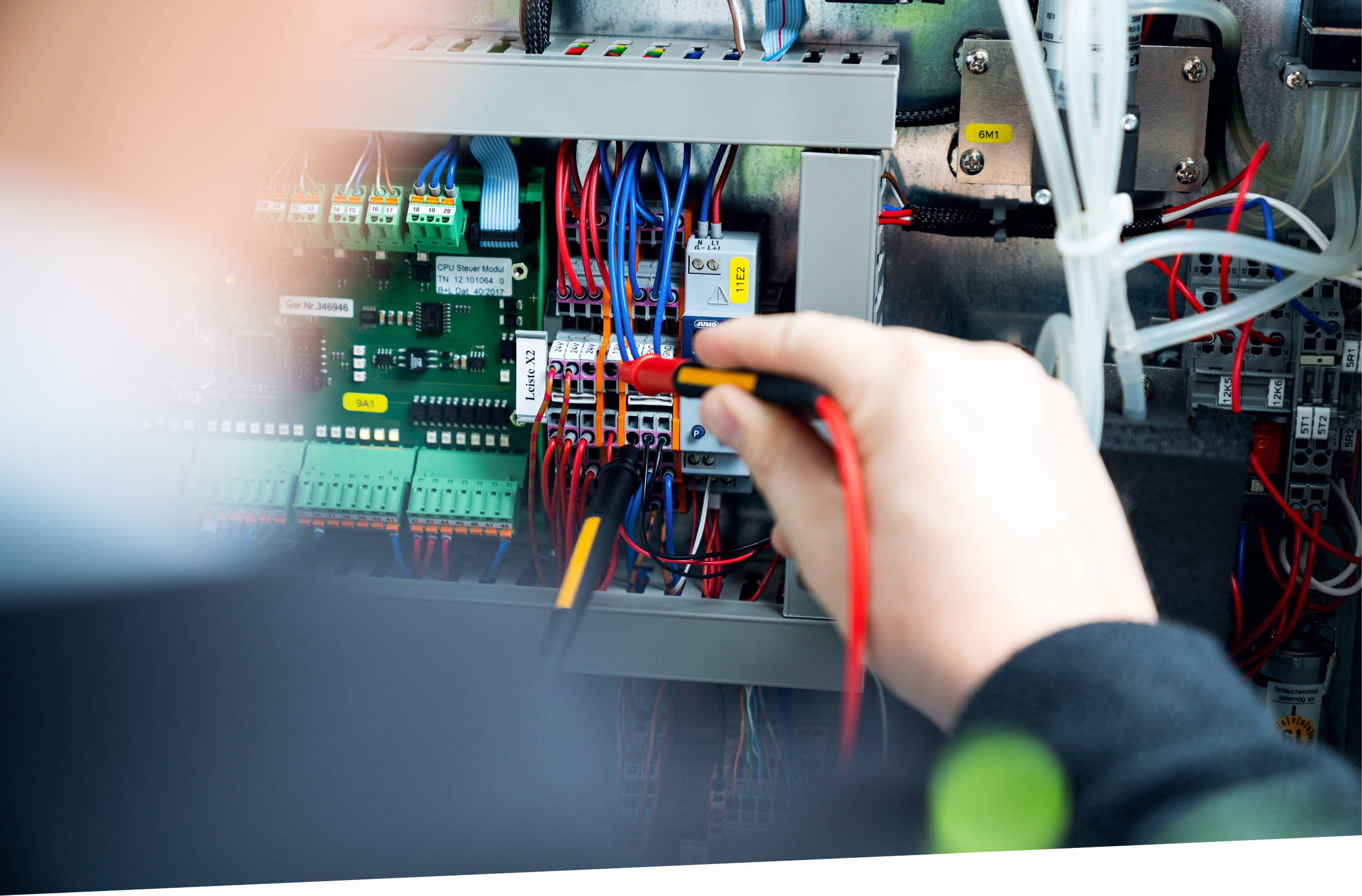 Service
Maintenance &
Maintenance contracts