ExDetector HC 150 / HC 150 K
Detector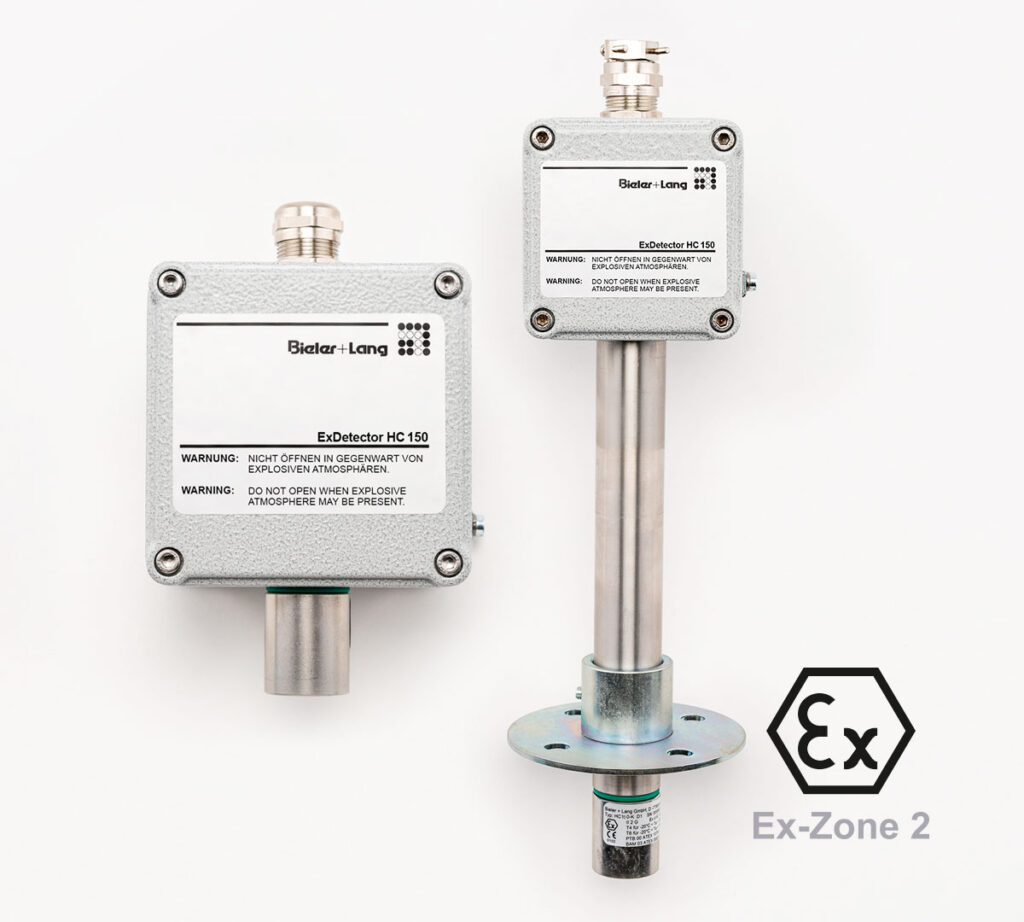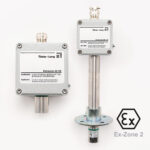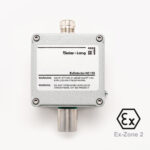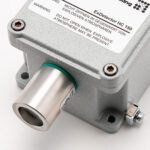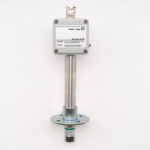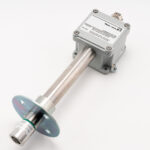 ExDetector HC 150 / HC 150 K
The ExDetector HC 150 is used to measure the current concentration of explosive gases and vapors.
The ExDetector HC 150 can be used to detect explosive gases and vapors in the measuring range from 0 to 100 % LEL. The measuring principle is based on catalytic combustion (heat tinting). This measuring principle can be used to monitor a large number of gases, e.g. hydrogen and hydrocarbons.
It additionally meets all criteria for use in Ex zone 2 and in areas of functional safety according to SIL-1.
Variant: ExDetector HC 150 K
The ExDetector HC 150-K sensor was specially developed for duct installation.
Technical data:
Application area EX area Zone2:
II 3G
Ex nA de IIC T4
PTB 10 ATEX 1023
Measurement function (conformity statement): BAM 16 ATEX 0801 X
detectable gases:
explosive gases and vapors
Measuring range 0 – 100 % LEL (lower explosion limit)
Measuring principle catalytic combustion (heat tinting)
linear measuring signal 4 – 20 mA
One-man calibration – direct calibration at the detector
3-wire technology
Datasheet
Controller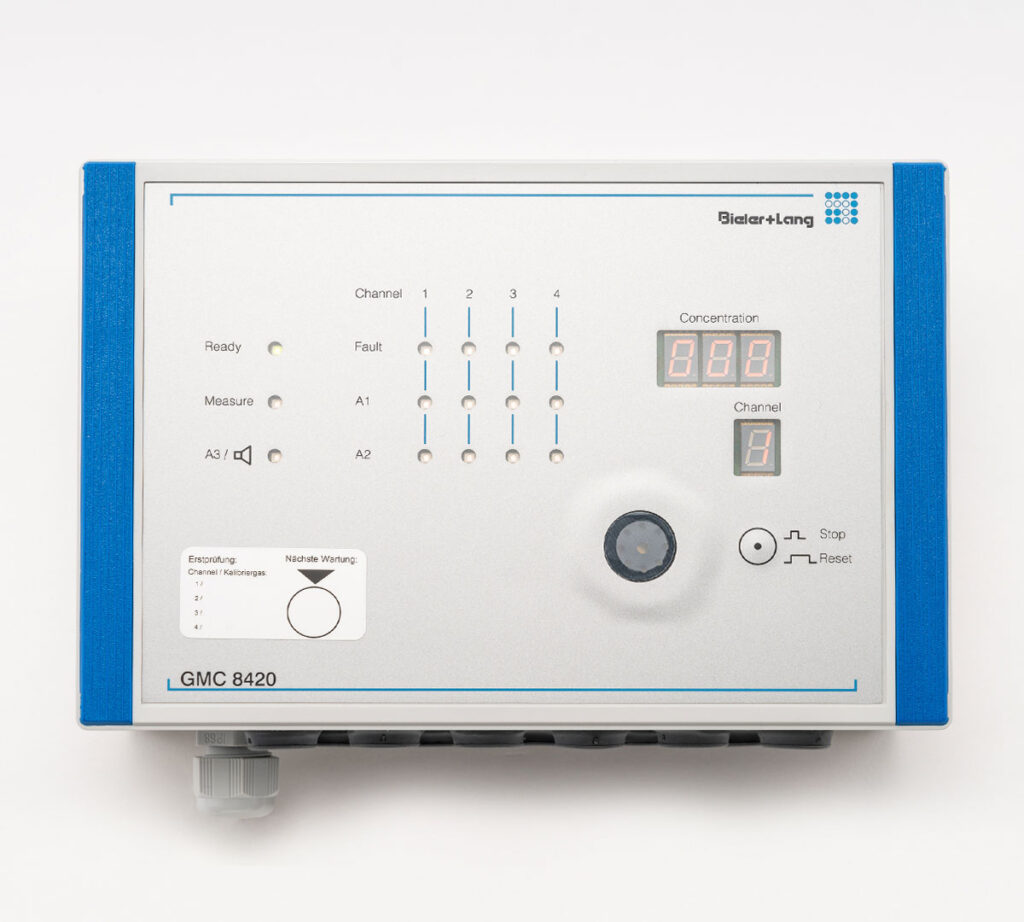 The GMC 8420 is a convenient evaluation system for wall mounting, which can be operated without further internal wiring.
It can manage up to 4 measuring points.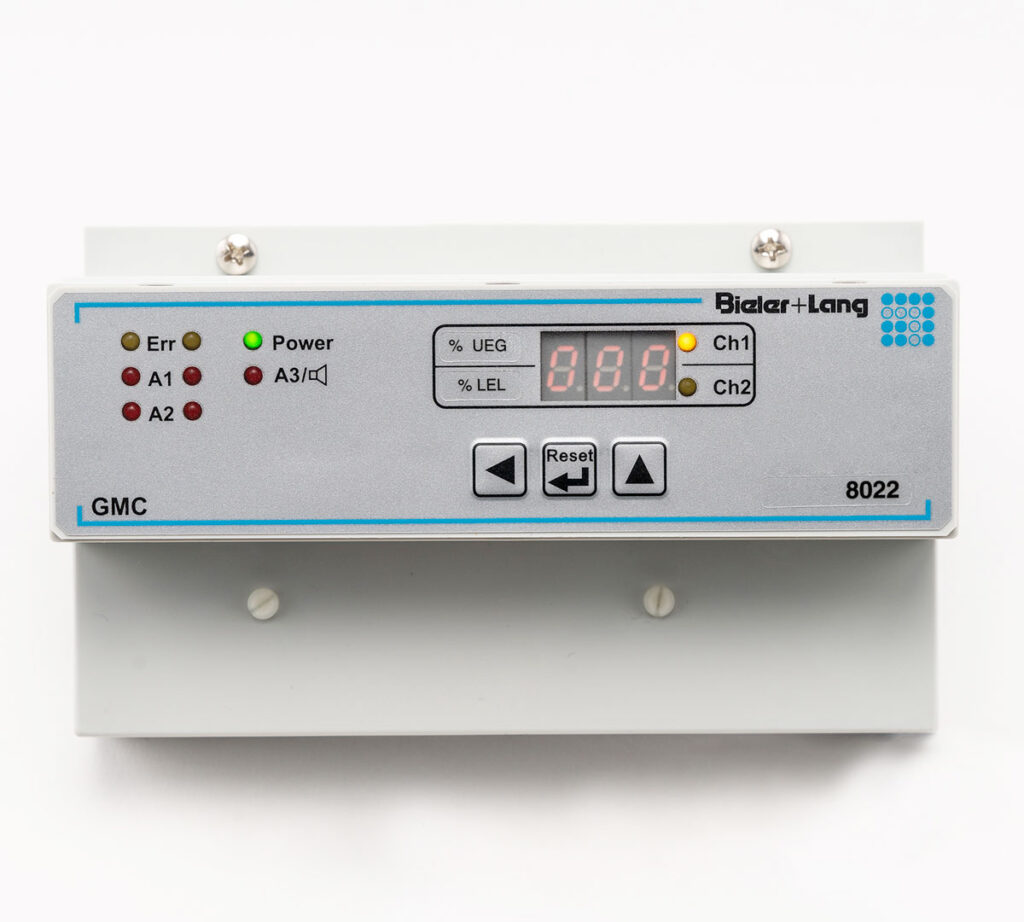 The GMC 8022 is a gas measuring computer for up to 2 measuring points. It is designed for mounting on top-hat rails.
Measuring function:
BVS 03 ATEX G 007 X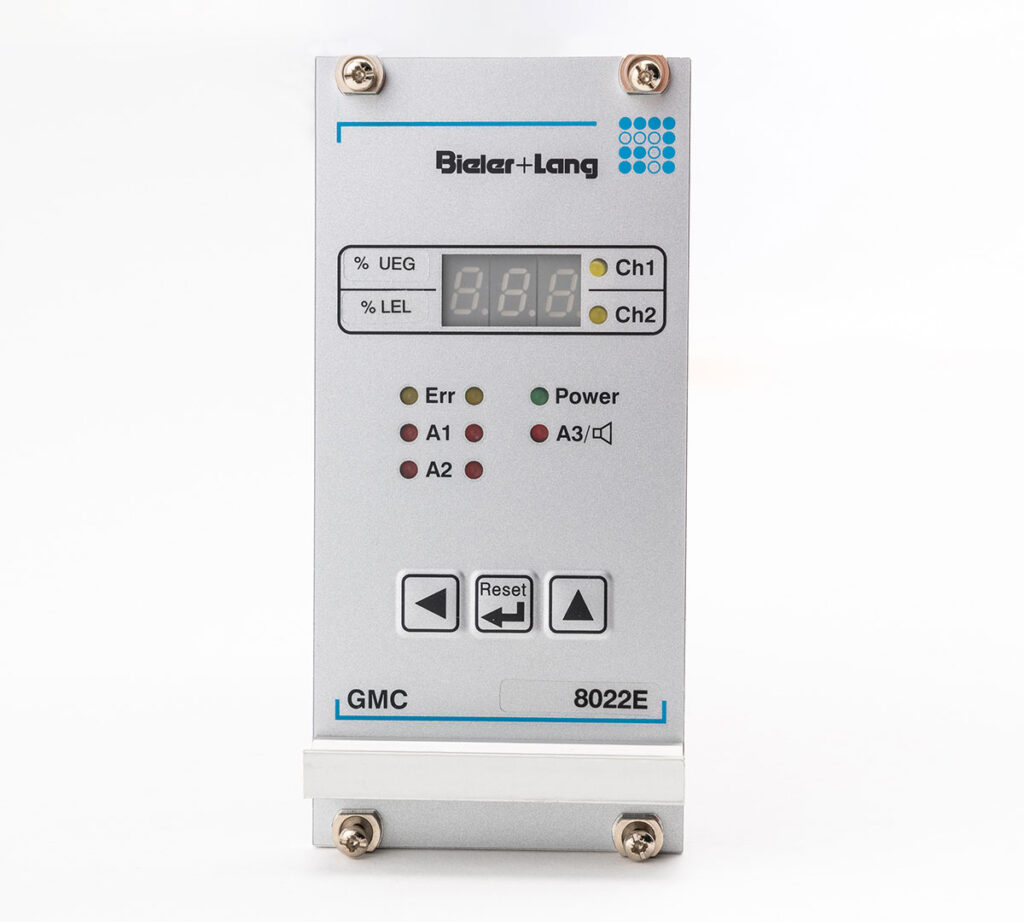 The GMC 8022 E is a gas measuring computer for mounting in a 19″ rack housing.
Measuring function:
BVS 03 ATEX G 007 X
Service
Safety must be maintained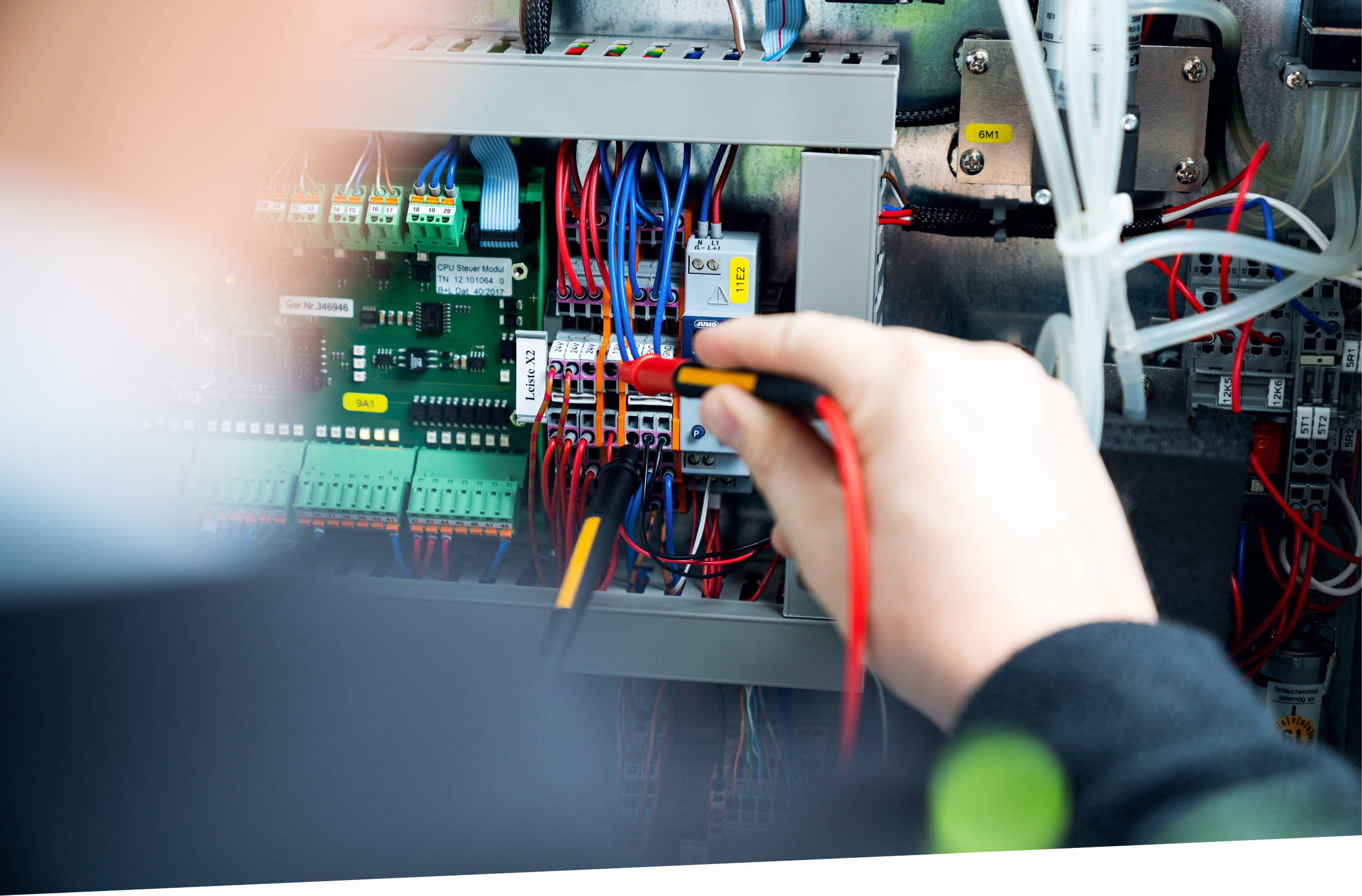 Service
Maintenance &
Maintenance contracts