GMC 8420
Gas measuring computer/Controller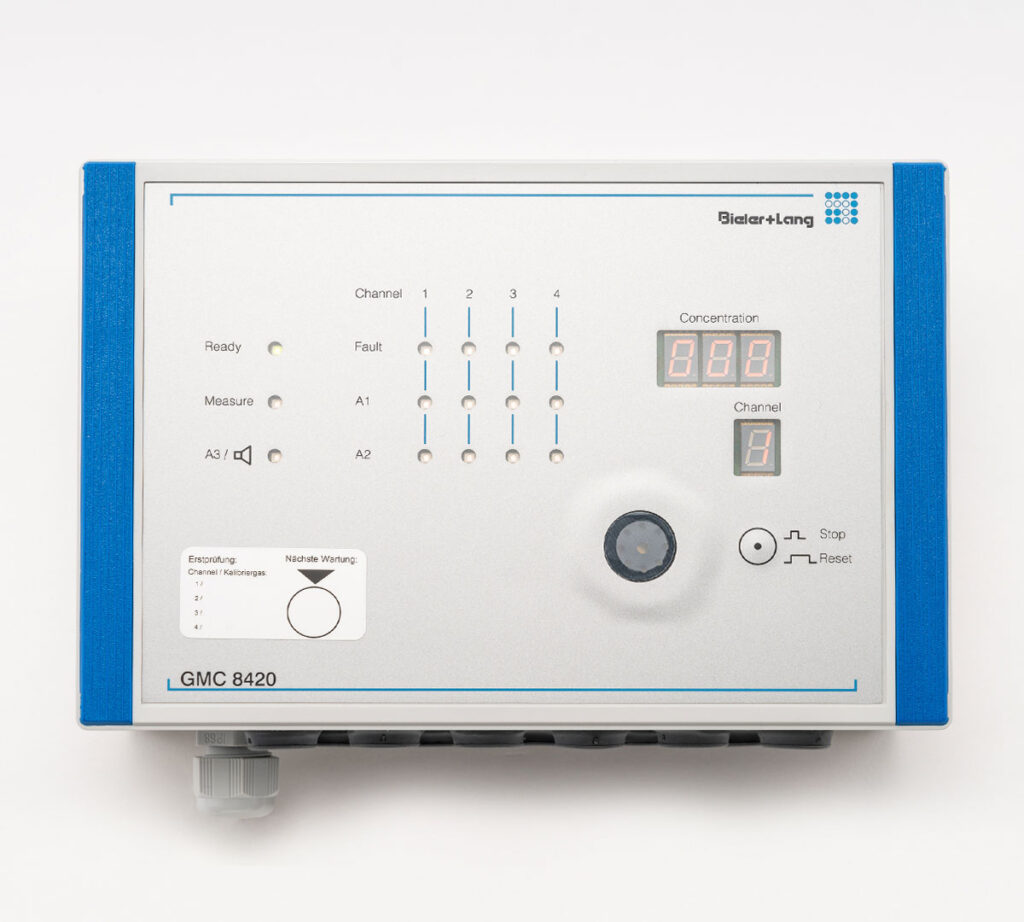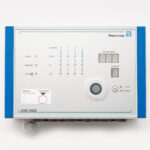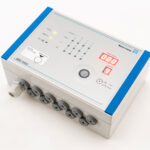 GMC 8420
The GMC 8420 controller is a convenient evaluation system for wall mounting that can be operated without further internal wiring.
The GMC 8420 can be used directly for alarming due to its internal signal generator, or it can control external signal generators.
Up to four measuring points can be connected. All our 4 – 20 mA sensors are suitable for this. The GMC 8420 was developed for further functionality. It has four freely programmable relay outputs for alarm 1,2 and horn.
The GMC 8420 was developed for the connection of measuring probes in EX zone 2.
Technical data
up to 4 measuring points
2 alarm thresholds and additional horn output
Alarm signaling by built-in signal generator
concentration dispay
Wall mounting
ExtensionRK 8420
Datasheet
Other evaluation devices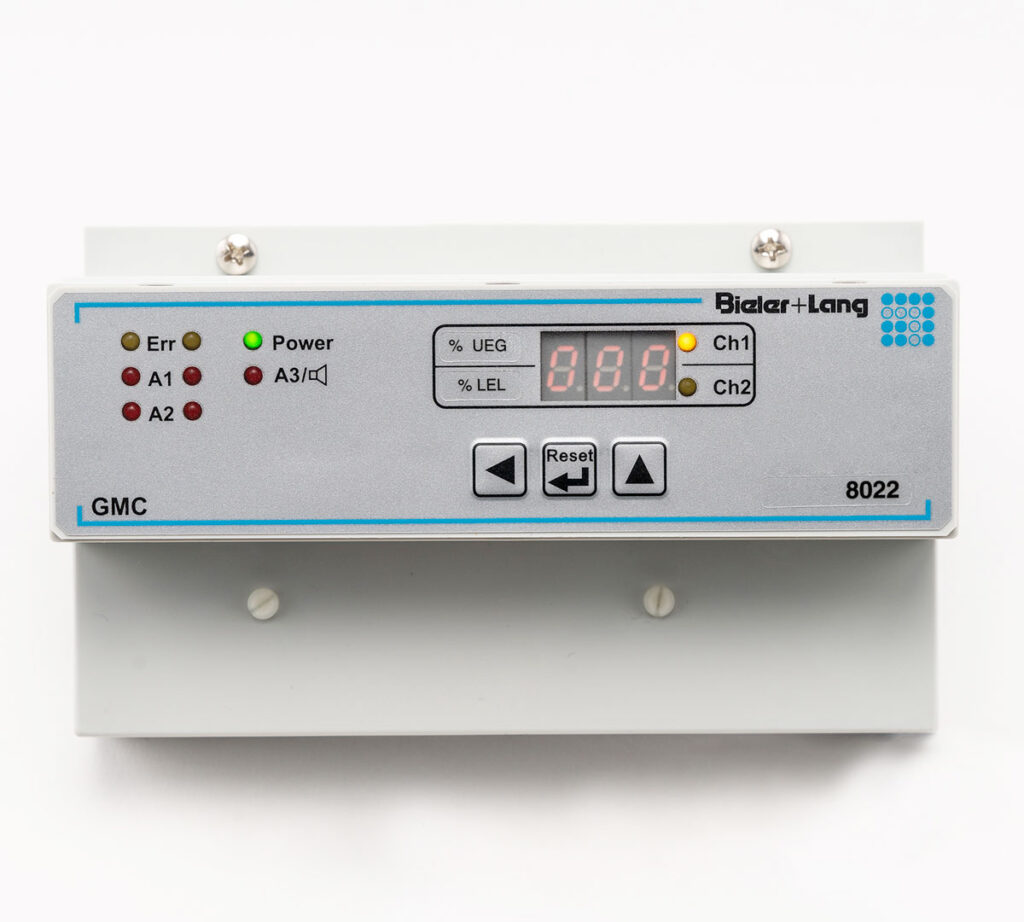 The GMC 8022 is a gas measuring computer for up to 2 measuring points. It is designed for mounting on top-hat rails.
Measuring function:
BVS 03 ATEX G 007 X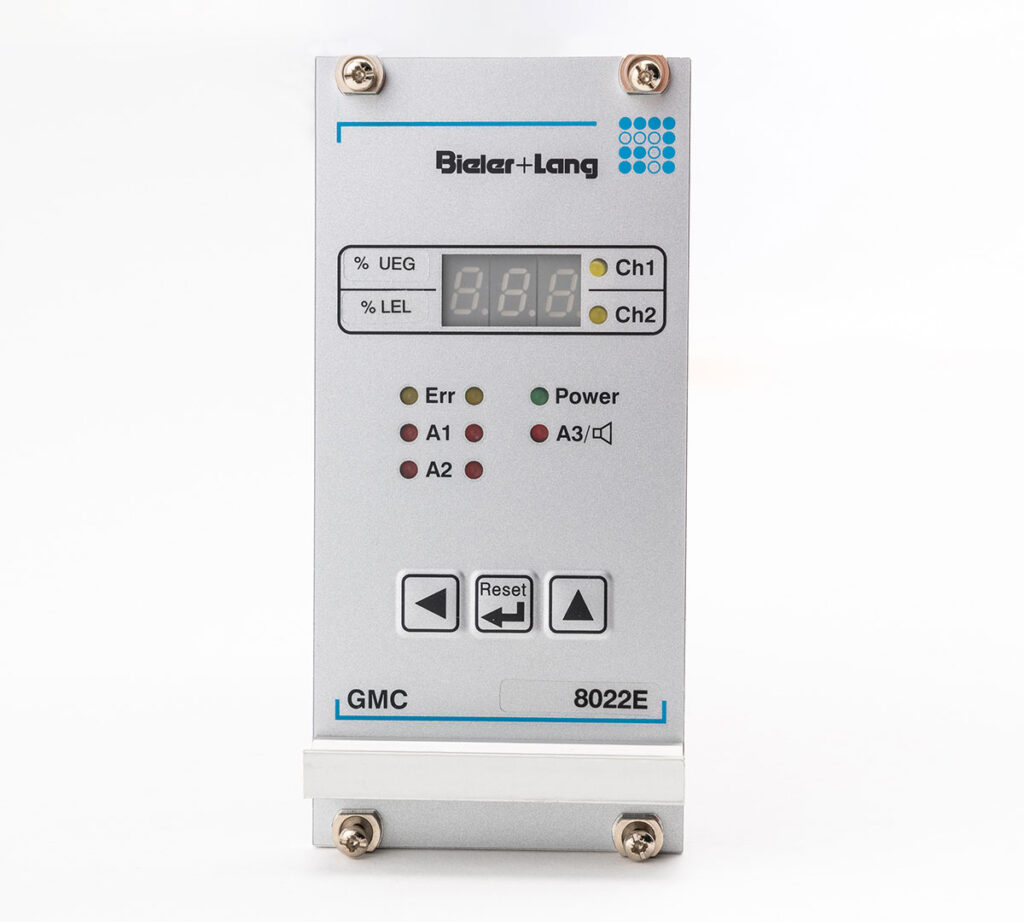 The GMC 8022 E is a gas measuring computer for mounting in a 19″ rack housing.
Measuring function:
BVS 03 ATEX G 007 X
Service
Safety must be maintained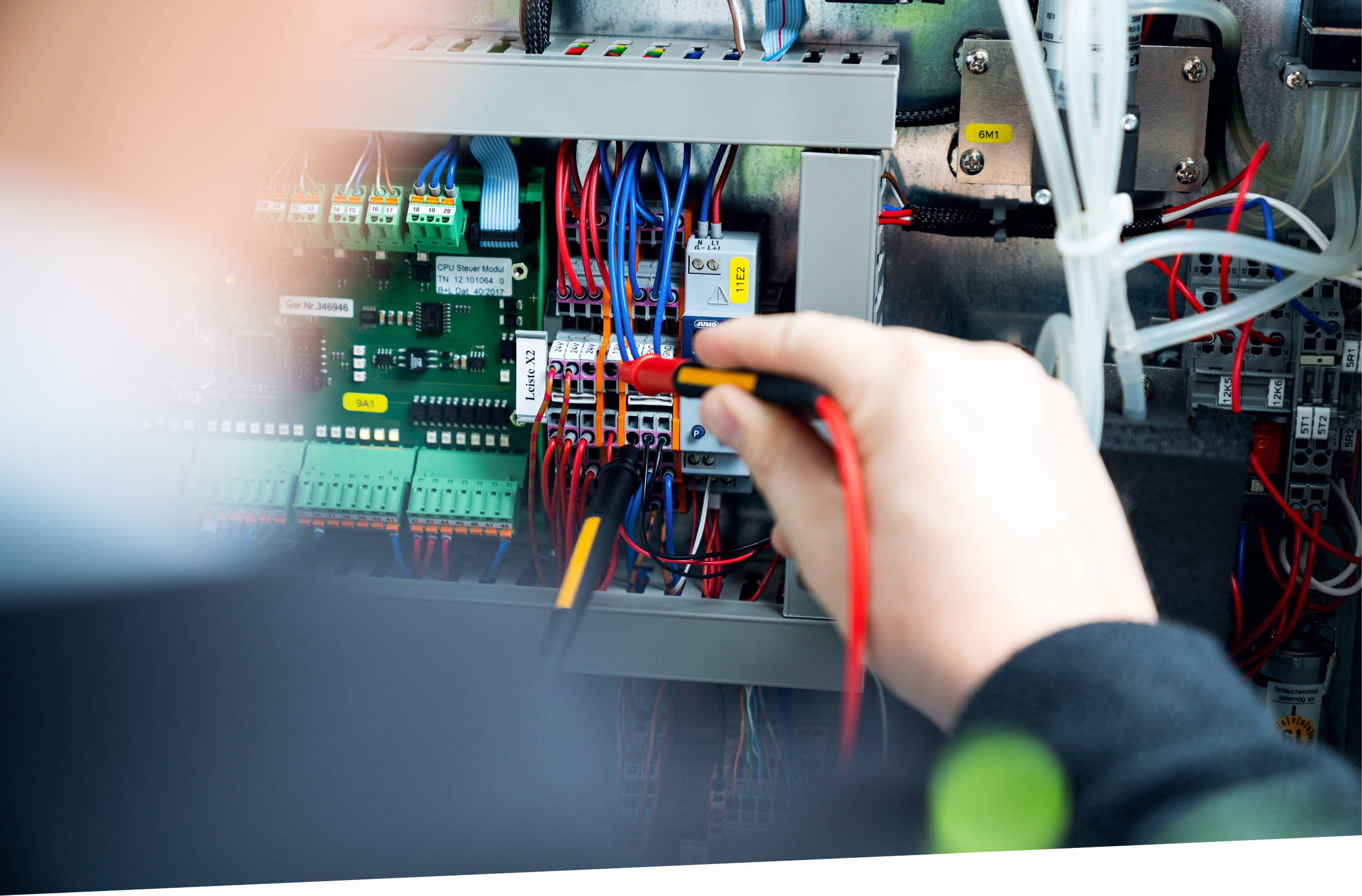 Service
Maintenance &
Maintenance contracts